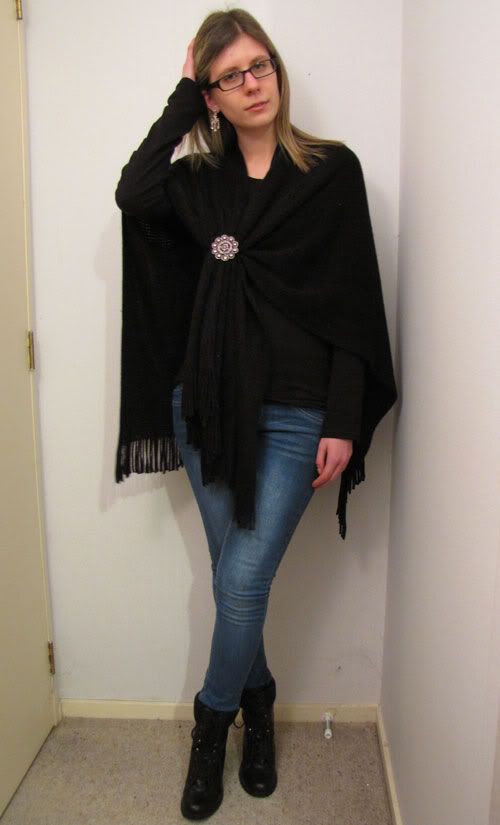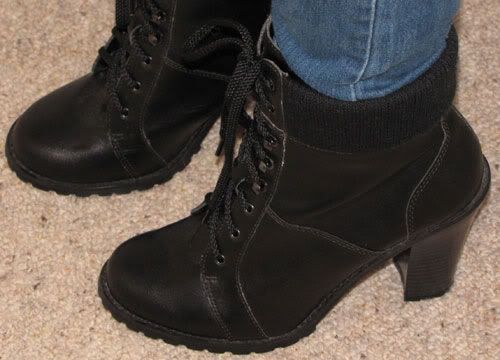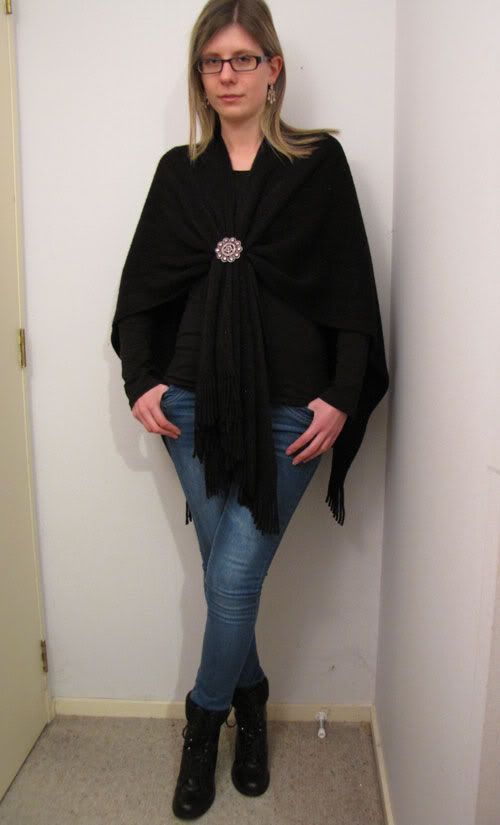 Top: Garage @ The Warehouse
Shawl: Garage @ The Warehouse
Jeans: Chica Booti @ Valley Girl
Boots: Garage @ The Warehouse
Brooch: Dollar store
Earrings: Dollar store
Make up: Eyes - CoverGirl LashBlast mascara in Very Black; Lips - Australis Colour Inject mineral lipgloss in Disco; Face - Australis concealer
After a bit of a grumpy day yesterday, I had a much better day today. In fact, I had a great day! Nothing major happened to make it good, but rather it was all the positive little things combined. I bought an electric blanket worth $300 for $35. I found a nail polish I'd been lusting after for while at the supermarket when we did groceries. I got paid more than I expected from work, which meant I could reach my savings goal AND still have extra money to splurge if I wanted to. Silly, trivial things, but hey!
I'm wearing my new jeans today - I purchased them on Monday when I went searching for the boots I whinged about not owning here. These jeans fit me perfectly! I am shocked that such pants exist. I chronically have problems with finding pants that fit me lengthwise as well as around my hips and bum, but these are just right. And they are skinny jeans, bonus! Oh, and I found the boots too. Yay! And they were half price. Double yay!
The shawl I'm wearing today (yes, it's a shawl, not a poncho. I have a morbid phobia of ponchos, thank you very much!) is amazing. It's like a blanket. And it only cost NZ$2. In the words of Charlie Sheen, epic winning.